Business Resources
Education and Training
Through resources and education the EDP is committed to helping local Entrepreneurs, Business Professionals and Companies start and grow their businesses.
Our staff is knowledgeable in all areas of business growth and development for Hillsdale County. Our Center for Entrepreneurship and Business Professionalism has the information and resources you need including:
Information on available industrial and commercial space.

A wide variety of printed resource materials.

Contacts with local officials and other area business leaders.

Links to other programs and agencies working for small business

PTACs are a local non-profit resource available at nominal or no cost, that provide assistance to businesses in marketing products & services to federal, state and local governments.

MMTC's sole purpose is serving Michigan's small and medium sized manufacturers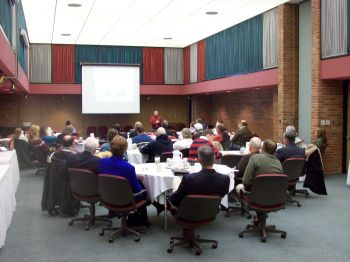 Classes
We regularly provide learning opportunities for local entrepreneurs, business proffesionals and companies to increase their business knowledge. We like to bring in expert speakers and instructors to ensure that the information you receive is valuable. Call us today for information or check our current schedule.